Fermentations is a home winemaking center, offering ingredients, wine & beer kits, supplies and equipment for novice and experienced home winemakers and homebrewers. We also offer soft drink supplies.

In addition to offering retail sales, we will teach you how to make wine & beer you can share with others with pride. We began our winemaking hobby as a social event for couples, and have continued to enjoy creating exceptional wines with our friends.

We have the best selection of winemaking kits in Colorado Springs with over 130 types of wine ingredient kits to choose from, including a full range of Winexpert Eclipse Series kits like these:

Stag's Leap District Merlot
Lodi Cabernet Sauvignon and Old Vines Zinfandel
Sonoma Valley Pinot Noir and Chardonnay
Washington Columbia Valley Riesling and Yakima Valley Pinot Gris
German Mosel Valley Gewurztraminer
New Zealand Marlborough District Sauvignon Blanc
and many, many more!
Please visit our store at 6820 North Academy Boulevard, just south of the new Woodmen overpass in the York Plaza Shopping Center next to Lemongrass Bistro.

Thanks to all who voted for Fermentations in the Best of Springs 2013. We tied for 3rd in the Best New Store Category. See our listing and all the winners by clicking the image above.

We proudly feature quality products from the following manufacturers: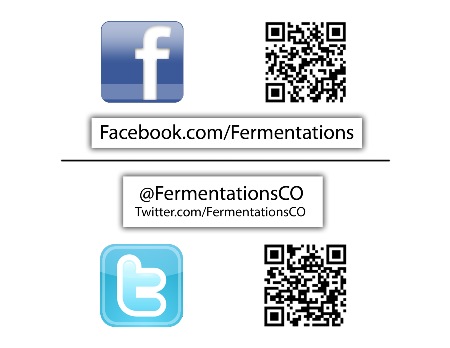 Enjoy your winemaking hobby responsibly!